Listen to the Show Sundays at 1.30pm
Back at the Froyle Fete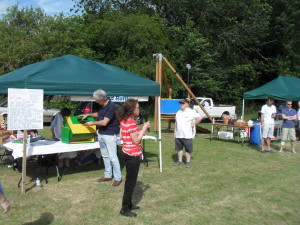 There are some things it just wouldn't be summer without, and the Froyle Fete is one of those.
This village fete has been running for 70 years in the village of Froyle near Alton. It really is the typical English village fete with side shows, stalls, arena events and the flower show.
I have been going since 2010, but HRB's Paul le Feuvre has been providing the PA for the event for over 25 years. We'll be there again this weekend, recording a summer special that can be heard on Sunday 31 July at 12.30. On the show, as well as featuring the event itself and talking to some of those that are there, there will be live music and we'll give away some HRB mugs in the Brain Teaser competition.
Join us on 31 July to hear all about it!
Most Recent Posts and Products
The Sound of Sunday Shop