Listen to the Show Sundays at 1.30pm
It Started with Swap Shop Wins at National Hospital Radio Awards 2017

Our special show that celebrated 40 years since the start of Saturday morning TV has scooped an award at the NAtional Hospital Radio Awards 2017.
The show was nominated twice – in the Best Speech Package for the programme itself and in the category of Best Station Promotion for the programme trailer – it's in that category that we have won BRONZE.
The trailer, which was 1 minute long featured some short clips from the show as well as contributors including Trev and Simon, Andi Peters, Basil Brush and Mark Rhodes.
The programme itself will be repeated on HRB during Easter weekend.
For a full list of all the winners go to the HBA's website at www.hbauk.com.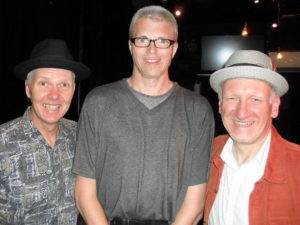 Most Recent Posts and Products
The Sound of Sunday Shop