Listen to the Show Sundays at 1.30pm
Trev and Simon Back on The Sound of Sunday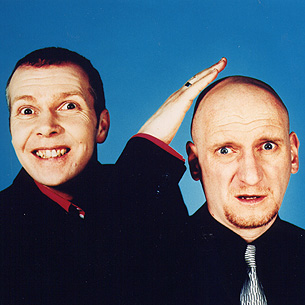 Saturday morning TV legends Trev Neal and Simon Hickson will be this weekend celebrity drawmasters on The Sound of Sunday as well as talking about their latest project.
The duo, who entertained over 2 million people as part of Going Live and then Live and Kicking for 10 years from 1987, have a new free audio podcast called Strangeness in Space. Episode 1 is available to download and listen to right now at www.strangenessinspace.com. It has been funded by a crowd funding Kickstarter campaign and also stars Sophie Aldred and Rufus Hound.
There'll no doubt be a few Saturday morning Tv memories too, as there were when they last appeared on the show, on 1 October 2006, at the time of the 30th anniversary of Saturday morning TV.
Hear Trev and Simon live on the show this weekend (16 August).
Most Recent Posts and Products
The Sound of Sunday Shop