Listen to the Show Sundays at 1.30pm
Goodbye Cheggers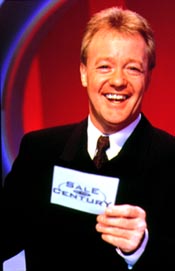 He was the first celebrity guest we ever had on the show. He was the first celebrity I had ever interviewed on the radio.
20 December 1998.
I can remember being so excited that I was going to talk to someone who I had grown up with on TV. He was on the phone from The Anvil as he was in panto that year.
I remember him being so easy to talk to and we could have gone on talking all afternoon.
Keith was a regular in panto in either Basingstoke or Reading so when he was back in 2001, he made another appearance on our Christmas show – and then again in 2002.
By now our Christmas show had developed into a show that also included a competition prize for a member of staff to take their family to see the panto at both Basingstoke and Reading. Once again I can remember him being very easy to talk to and he remembered me from 3 years before. He spoke fondly about his experience of the maternity department in Basingstoke when his son Ted was born there.
It wasn't until 2014 that he was back in Basingstoke, and by now I was getting to meet some of the panto cast in person rather than just on the phone. I met Keith in an office upstairs in the Anvil and we recorded an interview that ran for about 15 minutes but it felt like we could have chatted all afternoon. Much of it was about Saturday morning TV and he recorded some liners for both HRB and the BIG Broadcast and signed my autograph book. Some extracts of that interview were used in our special show It Started with Swap Shop which was nominated for an award in 2017.
My experience of him seems to match those of all his friends who have paid tribute to him. A genuinely nice person, and I feel privilaged to have met him.
This Sunday we will repeat that interview from 2014 as our tribute to someone who millions of people grew up watching and was part of our lives for so long. Sunday 17 December at 4.30 on HRB.
Most Recent Posts and Products
The Sound of Sunday Shop