Listen to the Show Sundays at 1.30pm
Show 1020 12 June 2016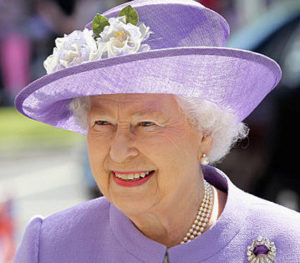 It's hard to believe that it's 4 years since all the celebrations of 2012. The Queen's Diamond Jubilee followed by the Olympics and Paralympics with Euro 2012 and other events mixed in as well made it, in the words of the BBC One promo at the time, One Amzing Summer.
I don't think that will ever be beaten. It would take a lot for all those events to just come together again – and I don't think it will ever happen. It could get close though every so often and this year sees the cycle of European Football Championships and Olympics and Paralympics come round again.
It also all coincides with the Queen's 90th birthday celebrations which happen this weekend with the service of thanksgiving, Trooping the Colour and on Sunday street parties all over the UK.
We'll be a a local street party in Odiham this Sunday to join in the celebrations. Memory Makers The European Championship Years returns and in a few weeks time we'll turn our attention to Rio for the build up to the Olympics.
We're live all the way to the end of the current series in July, our longest ever run which will culminate with our summer special from the 70th Froyle Fete.
We won't beat 2012, but I have a feeling that summer 2016 is just getting going into something great.
See you on Sunday.
Most Recent Posts and Products
The Sound of Sunday Shop